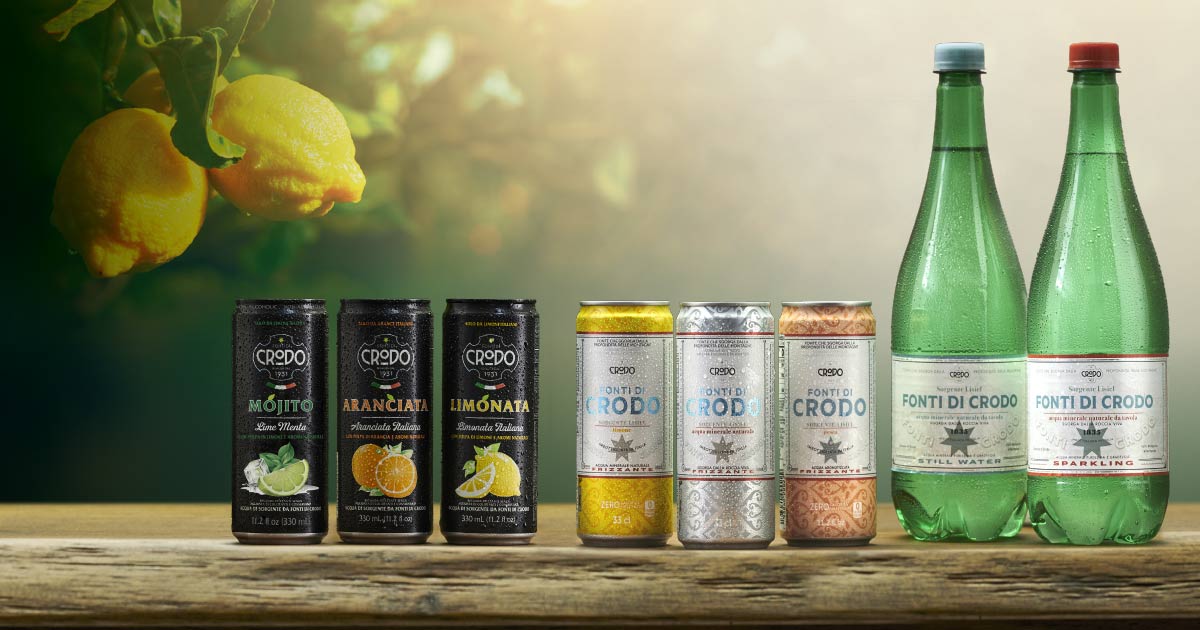 Naturalness and Italian authenticity are the essential meta-ingredients in every Fonti di Crodo product. Before rising to the surface, the spring water comprising the basis of all of our products flows within the Alps for up to 30 years, where it is naturally purified and enriched with more than 47 minerals.

The natural purification process of the spring water makes our still and sparkling mineral waters some of the finest waters for homes and restaurants worldwide.

Made with fruits exclusively sourced in Italy, our sparkling lemonades taste and feel like an Italian orchard on a perfect summer day – they are simply unique.